Arts
Art and DT
At St Peter's, it is our aim to engage, inspire and challenge pupils, equipping them with the knowledge and skills to experiment, invent and create their own works of art, craft and design. Our children will be taught to develop a wide range of techniques, including control and use of materials, with creativity, experimentation and an increased awareness of different kinds of art, craft and design. They will use a wide range of materials creatively to design and make a variety of products and use drawing, painting and sculpture to develop and share their ideas, experiences and imagination.
Children will develop an understanding of art and design techniques in using colour, pattern, texture, line, shape, form and space and also learn about at range of great artists, craft makers and designers, describing the differences and similarities between different practices and disciplines, and make links to their own work.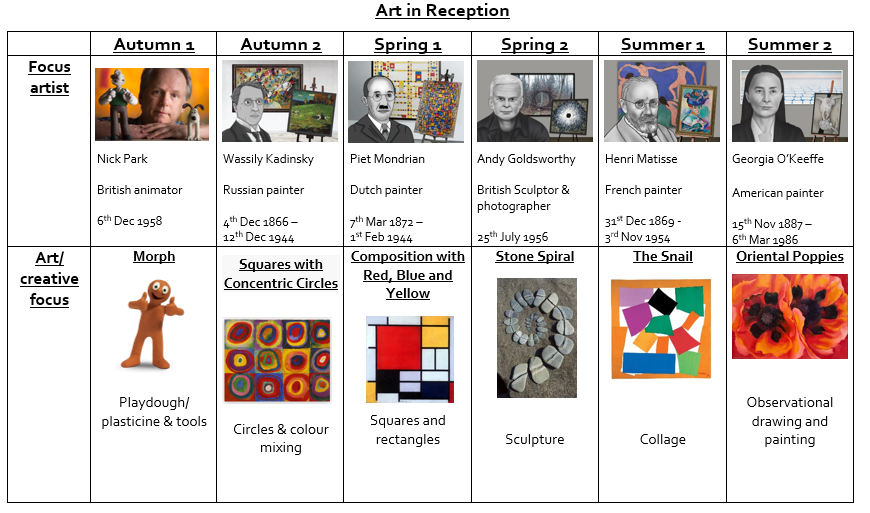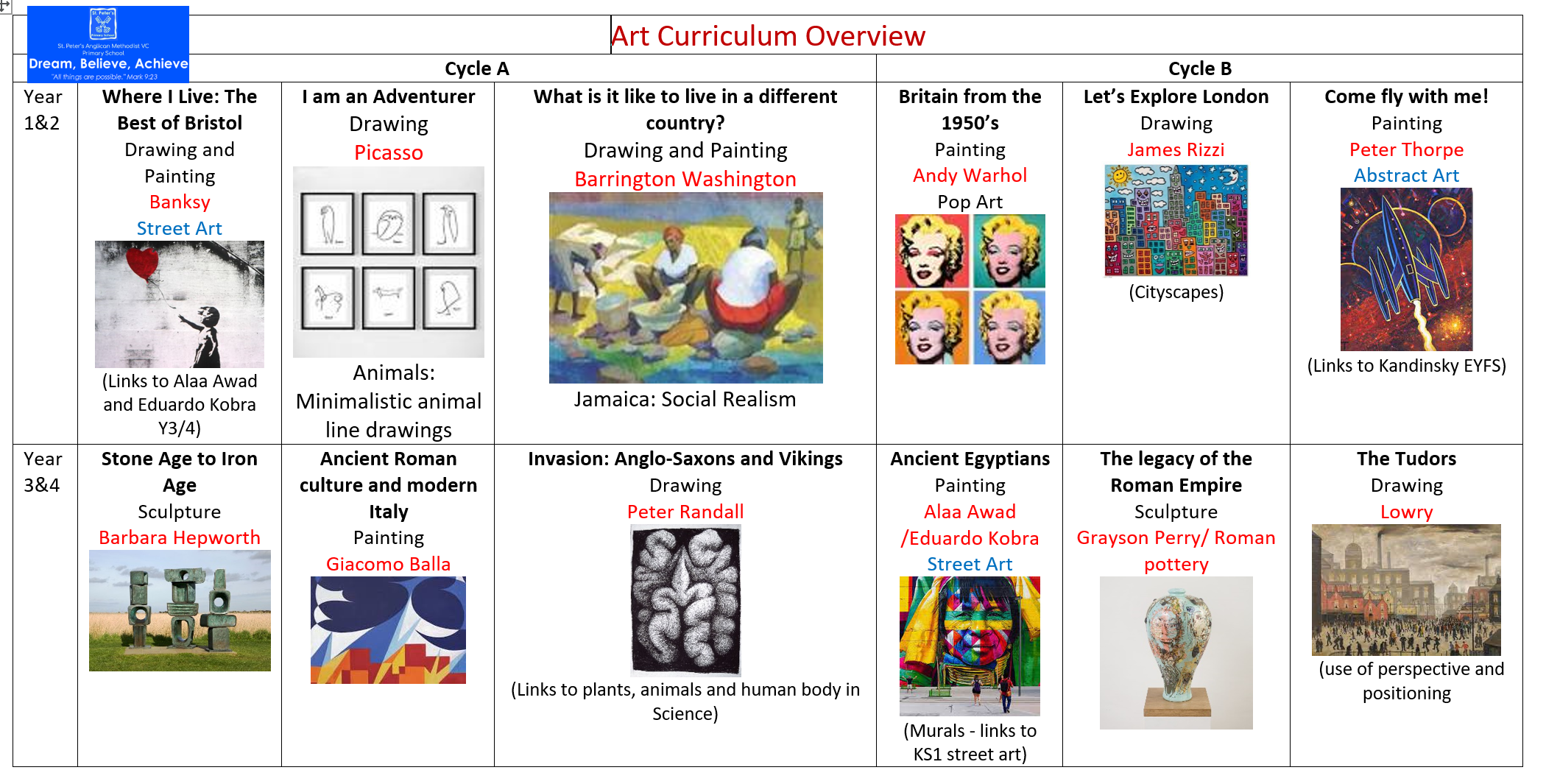 Music
At St Peter's we teach music on a platform called 'Charanga'. We work to inspire our pupils to develop a love of music and musical creativity. Charanga is designed to build upon musical knowledge, so our pupils develop a depth of learning in the areas of:
Listening and appraising
Musical activities
Creating and exploring
Performing
The music curriculum designed by Charanga is based upon the outcomes in the EYFS and National Curriculums. It aims to provide music lessons which are 'integrated, practical, exploratory and child-led'.
In addition to our music curriculum, we offer a range of additional opportunities for children to explore their musical talents through singing assemblies, choir and termly singing squares. We base our singing assemblies around different times of the academic year, such as Harvest, Christmas, winter, Easter and many more! Singing squares provide the children with the opportunity to perform as a whole class in front of the rest of the school.