School Meals
We are delighted to have Alliance in Partnership (AIP) as our catering provider from September 2023. AIP specialise in education catering and provide nutritious healthy meals for our children to enjoy.
Meals are freshly cooked each day and the menu runs on a 3 week cycle which includes a hot main course and vegetarian option, jackets potatoes and baguettes. All menus meet and exceed national nutritional standards.
Special dietary requirements are all catered for. If your child has a special dietary requirement or allergy please complete the special diets form and return it to the school office as soon as possible to ensure we can provide them with a suitable meal.
Please have a look at the attached documents and if you would like any further information about AIP please visit their website www.allianceinpartnership.co.uk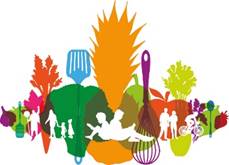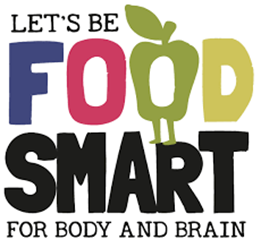 Universal Infant Free School Meals
All children in EYFS and Key Stage 1 are entitled to a free meal each day under the governments Universal Free School Meals (UIFSM) scheme. Please note that children entitled to Free School Meals should still apply for these regardless if they are in EYFS or Key Stage 1 as there is other funding for schools for these children.
Free School Meals
A child may be eligible to receive Free School Meals if the parent receives any of the following:
Universal Credit (provided you have an annual net earned income of no more than £7,400, as assessed by earnings from up to three of your most recent assessment periods, and your monthly average income over three assessment periods should be no more than £616.67)
Income Support
Income-based Jobseeker's Allowance
Income-related Employment and Support Allowance
Support under Part 6 of the Immigration and Asylum Act 1999
The guarantee element of Pension Credit
Child Tax Credit (provided you're not also entitled to Working Tax Credit and have an annual gross income of no more than £16,190)
Working Tax Credit run-on - paid for 4 weeks after you stop qualifying for Working Tax Credit
How to check if you're entitled to Free School Meals:-
Parents and carers can now apply for free school meals online via the Citizen Portal, using the link below. Your eligibility will be checked online, and the portal will let you know whether your child is eligible for free school meals. If your child is eligible you will receive a confirmation message, and the school will be notified directly. If you are not eligible you will be presented with a message stating this. Please note, if you have already completed a primary or secondary school place application for the 2023/24 academic year via the portal, you do not need to re-register when applying for free school meals. Please use the login details that you have already set up.
http://www.southglos.gov.uk/advice-and-benefits/benefits/free-school-meals/
Arbor Payments
The cost of a meal for children in Key Stage 2 is £2.40 per day.
We accept payments online for school meals using the Arbor payments system. You can pay online using your credit or debit card.
Arbor payments is easy to use and you have the freedom to make payments whenever you would like, 24 hours a day, 7 days a week. For full instructions see the Arbor payments page.
Whilst we encourage all children to have a school meal, children may bring a healthy packed lunch and should have their food in a named lunch box and a drink in a named and leak proof container. No Fizzy drinks or glass bottles are allowed.