Terms 5 and 6
Our Timetable
Our P.E days for term 3 are Wednesday and Friday.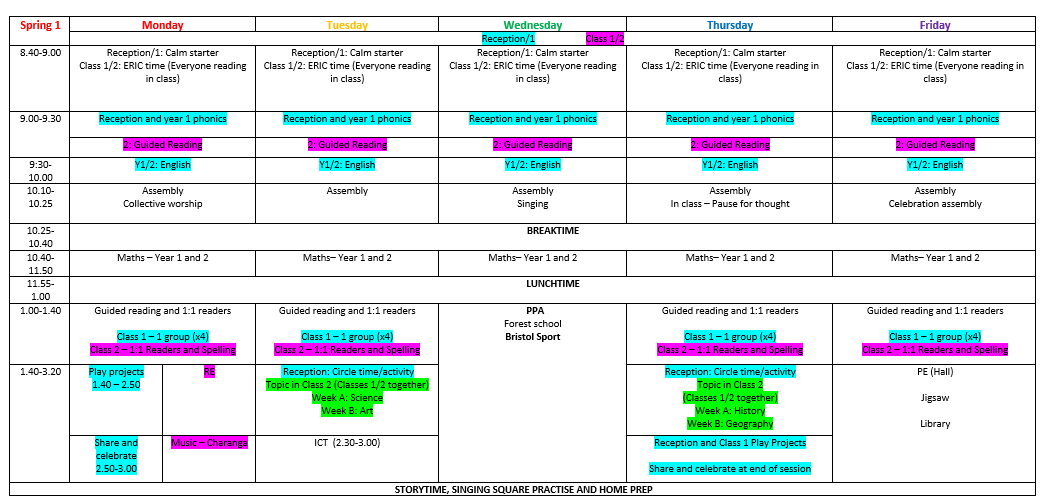 Homework
Homework will continue to be given out on Google Classroom every Friday. Reading books will be given out every Friday and will be collected in, along with reading records, on the following Thursday. Spellings will be tested on a Thursday.
Topic: Come fly with me!
Over the next 2 terms our topic is called 'come fly with me'. In our History lessons we will be learning about aviation and technology. As part of this topic we will be visiting the Aerospace Museum at the end of term 5. In our Science lessons we will be continuing to focus on plants, learning about germination and plant growth. In our Geography lessons, we will be learning about world mapping, continents and oceans.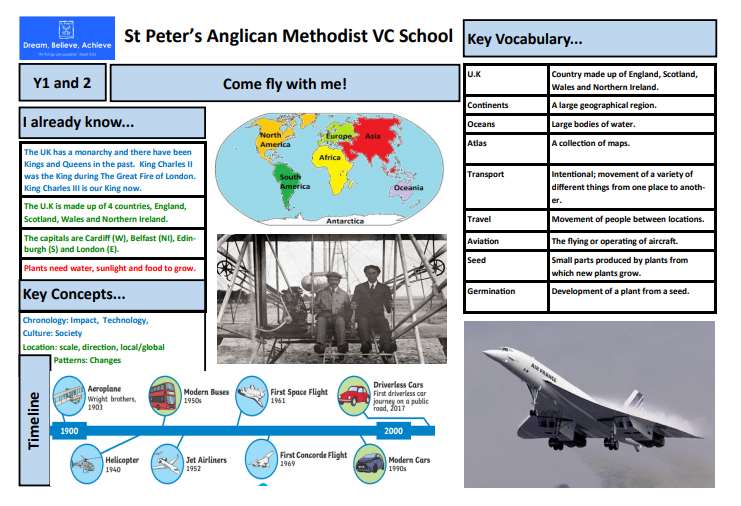 Key Text
Our key text this term is 'Those Magnificent Sheep in their Flying Machine' by Peter Bently.